Sarasota Couples Counseling and More


When your relationship is stuck and you are seeking new solutions, I can help you. Most of us are not taught the important communication patterns which help sustain relationships. With my techniques you quickly identify your hurdles and learn specific interventions.

As a solution-focused therapist, my goal is to help you discover your potential so that you experience meaning in your life and the happiness that you wish for and deserve.

Treatment specializations include:
Therapy for Depression and Anxiety
Couples Counseling for couples stress, couples distress, couples intimacy issues, fighting and improved couples communication
Stress management
Substance Abuse and Recovery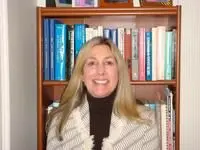 While we can't change difficult situations from the past, we can work together to better understand and resolve challenges in your life. By applying solution-oriented approaches and specific techniques, we will examine long-standing behavior patterns that may be holding you back from experiencing a more fulfilling and meaningful life.

If you're looking for extra support and guidance through a challenging situation or you're just ready to move in a new direction in your life, I look forward to working with you to achieve your goals.
Please call at (941) 855-0306 or email me to begin working on your individual or relationship hurdles today.